Caring ministries at St. Martin's encompass lay pastoral care programs that help nurture and serve those experiencing difficult times.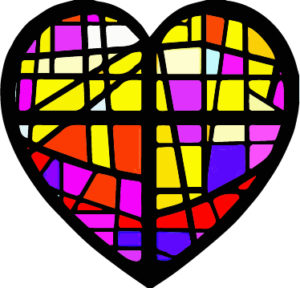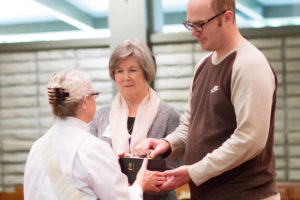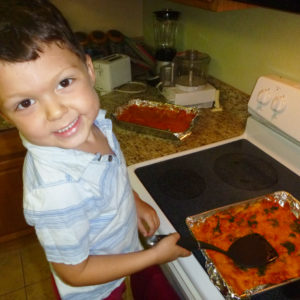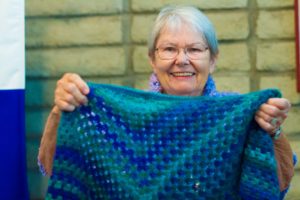 Licensed Eucharistic Visitors  bring communion to those unable to attend Sunday worship due to illness or infirmity.  EV visits are scheduled through the church office or clergy.
Stephen Ministers are available to walk alongside you in times of pain, grief, or during any difficulty. They provide a caring, confidential, one-on-one, and non-judgmental ear and heart. This is a ministry of compassion and listening in your time of need. If you would like a Stephen Minister, please contact the Rev. Margaret Grayden.
Members of Helping Hands  provide meals for those needing short-term assistance due to illness, surgery, childbirth, or a death in the family. Contact Jan in the church office if you'd like to request meals or help provide them.
The Prayer Shawl Ministry  makes prayer shawls and fleece blankets as tangible symbols of God's love. Ministry members meet monthly to work on projects and distribute completed items to parishioners and community nonprofits. Recent recipients include the Yolo Crisis Nursery and Yolo Adult Day Care.
Resources: 
Evacuation Readiness Handout
Developed by Caring Ministries to support individual and family emergency preparedness (published: Jan. 2018)