We are Christians, young and old, rich and poor, theologically diverse and working to grow in our diversity.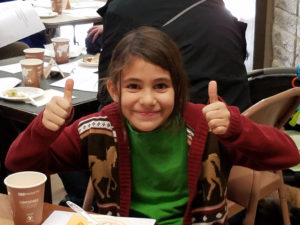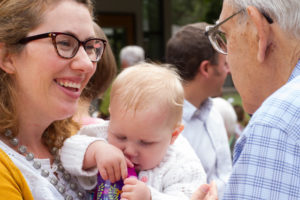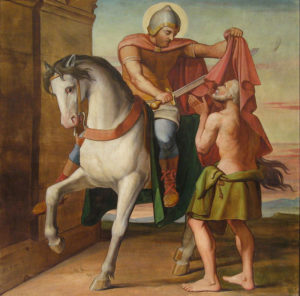 We gather as a congregation of the Episcopal Church, in the Diocese of Northern California, which is a part of the worldwide Anglican Communion. We are servants of God in the city of Davis, California, and the surrounding communities of Yolo, Solano, and Sacramento counties.
STAFF: Folks you'll find around the office during the week
LAY LEADERSHIP: Parishioners commissioned to lead governance and ministry at St. Martin's
PROFILE: A description of our parish from our 2016-2017 rector search.
STATEMENT OF COMMITMENT & ACTION: St. Martin's is a welcoming church, attempting to love our neighbors in accordance with the teachings of Jesus. You can learn more about our commitments as a parish by reading our Statement of Commitment & Action.
Who is St. Martin and why is this church named after him?
Martin of Tours lived in the 4th Century as a Roman soldier, monk, and Bishop of Tours. Martin is associated with two legends. When he was a young soldier stationed in Gaul, he met a beggar clad in little but rags. Martin impulsively cut his cloak in half to share with the beggar. That night, he dreamt that Christ came to him, wearing the half cloak. He was baptized shortly thereafter.
After leaving the army, Martin became a hermit. The people of Tours intended to make a reluctant Martin their bishop. Legend says that Martin hid in a barn to avoid this but was discovered when geese honking outside the barn alerted the people to his presence. He subsequently was consecrated as bishop of Tours.
According to parish historian Shipley Walters, the people who founded St. Martin's chose the name because they admired the ministry of Martin of Tours and knew of the London church St. Martin-in-the-Fields, At the time, Hawthorn Lane was on the west edge of Davis, so the church site literally lay in the fields.
Why the goose in the tab on my browser?
Geese are associated with St. Martin because, when he tried to hide from the people of Tours, they honked to alert the people  to his presence, and thus gave him away.
For more information, see the Wikipedia article on Martin of Tours, Shipley Walters' The First Forty Years, available for loan in the Richard Frost Library at St. Martin's, and di Lassus' homage to Martin.