Liturgical worship lies at the heart of parish life at St. Martin's.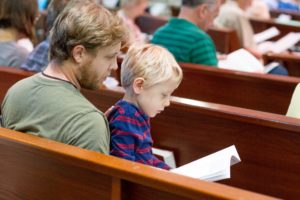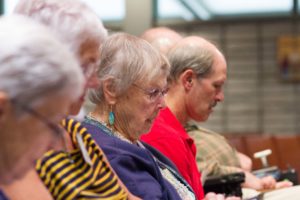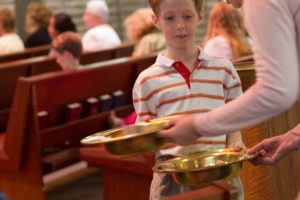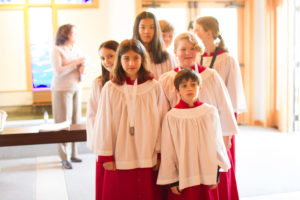 St. Martin's routinely offers two Sunday services.
The 7:45 am spoken service uses Book of Common Prayer Rite I. Regular attendees describe this service as "traditional, quiet, and silent."
The 10 am service includes music and uses the Book of Common Prayer Rite II, supplemented by Enriching Our Worship  and The Psalter for the Christian People for inclusive language.  We sing both traditional and contemporary hymns, with anthems in diverse music styles.
Children are welcome at all services, with childcare available for infants and toddlers.
A small, simple Tuesday 12:10 Eucharist with optional prayers and anointing for healing draws regular attendees from beyond the parish community.
St. Martin's also offers seasonal liturgies, such as Lessons and Carols service in December and Tenebrae during Holy Week.
Since the 1990s, St. Martin's has welcomed all to the altar.
MUSIC AT ST. MARTIN'S: Please visit the link to the left for information about our rich and varied music program
SERVE IN WORSHIP : We welcome children and adults who wish to assist with services as ushers, lectors, acolytes, Eucharistic Ministers, and healing ministers.
For more information, contact worship@churchofstmartin.org.