St. Martin's has a deeply embedded culture and long history of commitment to outreach.
We embrace Matthew 25:
"For I was hungry and you gave me food, I was thirsty and you gave me something to drink, I was a stranger and you welcomed me, I was naked and you gave me clothing, I was sick and you took care of me, I was in prison and you visited me."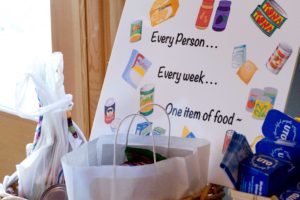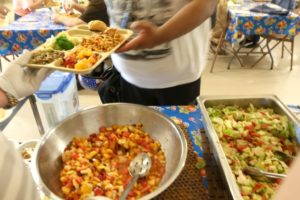 The
Social Justice and Outreach Committee
 provides opportunities for all at St. Martin's to live out our faith by being Christ's hands and heart in the world. In our role as a Jubilee Parish, we strive to help "the least of these." We invite the congregation to support parish outreach projects at Lent, Thanksgiving, and Advent, and collect food and toiletries year round for weekly donations to local food closets.
We work to discern how best to serve those in need through financial and in-kind support, and by building connections between our parish and community organizations.In recent years, we have set a goal of tithing for Outreach and reached 7% of the operating budget for Outreach. Our annual grants program supports a range of organizations that work locally, nationally, and internationally, with $29,600 awarded in 2016 and anticipated plate offerings of $5,500 designated for specific organizations. 
In addition, our members work with and support a number of community and Diocesan organizations.